ABOUT
It's dusty, it's cramped, it's old-fashioned – but it's a book-browser's paradise. True, some gadgets of modern technology have made their entry – first a fax machine, then two computers, and there are even plans for a web site. Despite it all, Jerusalem's oldest book shop is pervaded by an atmosphere of pre-war Europe, and the owners seem to be determined to keep it that way.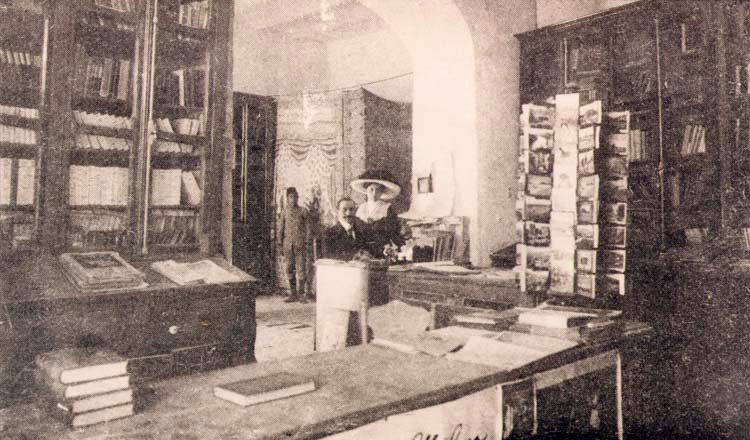 Founded in 1908 near Jaffa gate by Ludwig Mayer, a bookseller who hailed from Prenzlau, north of Berlin, "Israel's First quality Bookstore" (as it calls itself ambiguously) still occupies the premises it moved to in 1935 in the "New Armenian Buildings" on Shlomzion Hamalka Street, right behind the Main Post Office.
As the two sons of Ludwig Mayer grew too old to run the store, the threat of closing this "landmark of Zionist history" was averted when a new owner took over at the end of the last century. It is hard to see, though, what impact this change of ownership has made on the way things are run. There might be a bit more space between the overcrowded bookshelves and slightly less danger to trip over the piles of books which seem to be everywhere, or over the parcels waiting to be shipped around the world, but the attempt to create more room for the customers is limited by the space available. Thus, the place still gets crowded when more than eight people at a time are looking for books.
More importantly, the character of "Ludwig Mayer (Jerusalem) Ltd." (the stores' full name) has not changed. It is first and foremost an academic bookstore, with a strong emphasis on the humanities, with books in Hebrew, English, German and French. Of course, you can also buy a street map of Jerusalem, but most people come for its large stock of scholarly publications on Archaeology, History, Jewish Studies, Linguistics, Gender Studies and Physics, its impressive collection of books on Philosophy or its selection of English and German translations of Hebrew authors.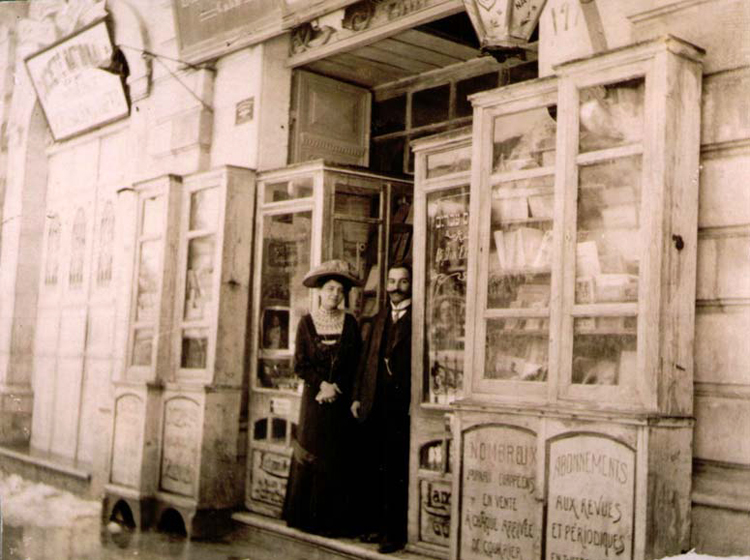 And there is also the promise that, if the book you are looking for is not in stock, every effort will be made to find and order it for you. Because that same promise is made to those customers who do not visit the shop in person (and thus forgo a unique experience), but order their books by telephone, fax or e-mail, probably more books are sent abroad to university libraries, research institutions and private individuals, than are sold over the counter.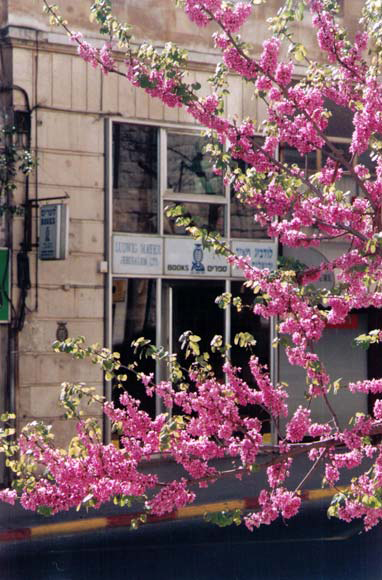 One last advice: not surprisingly, the store upholds an old Jerusalemite custom and is closed on Tuesday afternoons.

From an article published in 2003

Ludwig Mayer Jerusalem Ltd.
Israel's First Quality Bookstore (est. 1908)
4 Shlomzion Hamalka St.
P.O.B. 1174
Jerusalem 9101002
Israel

Opening Hours
Sunday 8:00 - 13:00 15:00 - 18:00
Monday 8:00 - 13:00 15:00 - 18:00
Tuesday 8:00 - 13:00
Wednesday 8:00 - 13:00 15:00 - 18:00
Thursday 8:00 - 13:00 15:00 - 18:00

T: 972 2 6252628
F: 972 2 6232640
M: mayerbooks [at] gmail [dot] com